supplying new york's
finest restaurants
Our Meat
never sees a box
Master Purveyors is one of the last meat companies in the world that still gets cattle "fresh hanging." This allows us to quality control every piece of meat that enters our plant. 
Learn More
Since 1957, the Master Purveyors family has been servicing New York's finest restaurant and hotels with the best quality beef, lamb, pork, poultry and veal. Now, our goal is to bring the highest quality meats right to your home.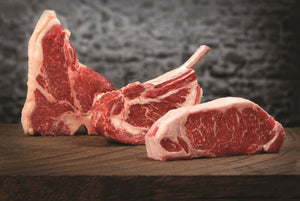 NOW SELLING
MASTERS DRY-AGE BOX
Each sampler includes a variety of premium dry-age cuts that will taste like your favorite steakhouse.
Shop Sampler
founded by
Sam Solasz
Sam started the company in 1957. He built the business with a focus on quality, and our mission hasn't changed since. 
Our story